This article is about the game. For the checkpoint, see The Heavenly Sword. For the weapon, see Heavenly Sword (Weapon).
Heavenly Sword



Developer(s)

Ninja Theory

Publisher(s)

Sony Computer Entertainment Europe

Distributor(s)

Sony Computer Entertainment Inc.

Designer(s)

Tameem Antoniades

Composer(s)

Nitin Sawhney

Platform(s)

Playstation 3

Release Date(s)

September 12, 2007
September 14, 2007
September 20, 2007
November 15, 2007

Genre(s)

Action-adventure, hack and slash

Mode(s)

Single player

Distribution

Blu-ray Disc
 Heavenly Sword is a single-player action-adventure video game developed exclusively for Playstation 3 by Ninja Theory and published by Sony Computer Entertainment Europe. The game was released in September and November 2007 throughout North America, Europe, Japan, Australia, and New Zealand.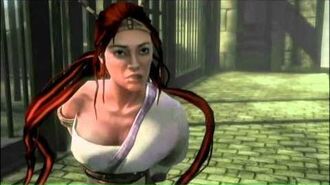 Ad blocker interference detected!
Wikia is a free-to-use site that makes money from advertising. We have a modified experience for viewers using ad blockers

Wikia is not accessible if you've made further modifications. Remove the custom ad blocker rule(s) and the page will load as expected.